Give your school a MIL boost
We have recently seen disturbing protests in Swedish cities, with messages that in many cases conflict with research and established knowledge. The demonstrations provide an unpleasant insight into how today's complex media landscape affects the development of society and the urgent need for education in media and information literacy. Mobile Stories is therefore investing in a digital tour during the spring and autumn, with stops in municipalities around the country. Together with the education administration in each municipality, we invite teachers, school librarians and principles to MIL webinars, where the participants learn how Mobile Stories educational publishing tools can strengthen both teachers 'and students' abilities to navigate and act in the new media landscape. During the webinar, the participants are presented to new exiting opportunities for schools that choose to subscribe to our educational publishing tool.
Webinar
• The change in the media landscape and young people's everyday lives online
• Mobile Stories publishing tool works – this is how it works
• Best practices – inspirational examples from teachers in various subjects
• Workshop – create an account and try to make an article
We have already been to Malmö, Jönköping and Gothenburg. Get in touch if you want your municipality to be the next digital tour stop! Email to info@mobilestories.se.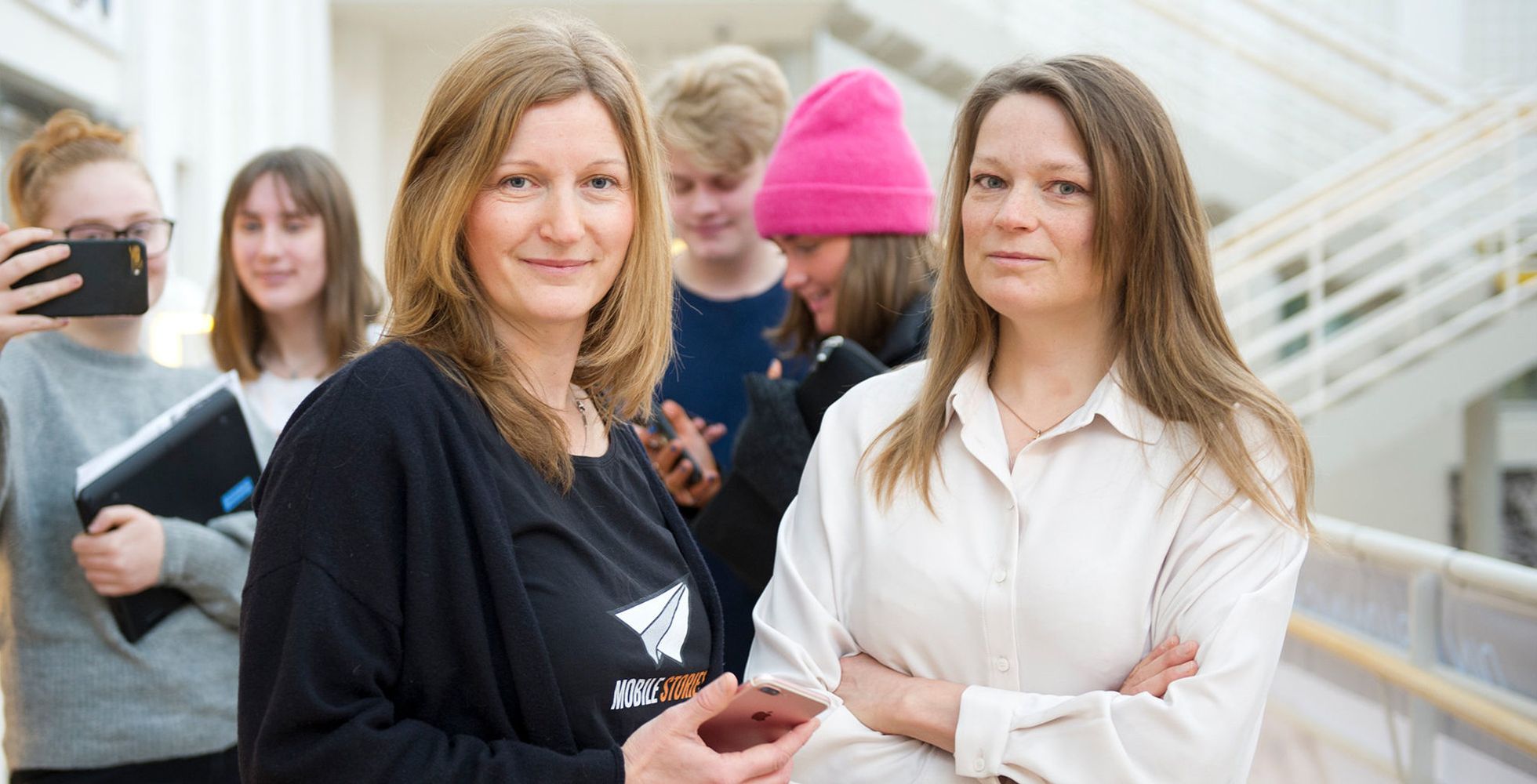 Lotta Bergseth and Jenny Sköld founded Mobile Stories in 2015. Photo: Andrea Forssberg