Digital skills and source criticism in practice
Mobile Stories founders, Jenny Sköld and Lotta Bergseth, together with the teacher and teacher educator, Charlotta Granath, have written the book Digital competence and source criticism in practice, which was published in 2020.
The book explains how schools can design teaching to strengthen students' digital skills and source-critical approaches. Through concrete teaching examples for preschool class, all primary school years and upper secondary school, those who work with education get a set of tools for building and strengthening the digital competence of students.
The book is aimed at teachers, school librarians, principals, school developers, principals and students – but also at politicians and others who are interested in school development in this critical, revolutionary and exciting time.
Library Service Review:This is really a method manual. It is concrete, easily accessible and can be of great benefit to educators, but also to, for example, school leaders and librarians. Digital competence and source criticism in practice deserve a place on the bookshelf.
Overall rating: 4.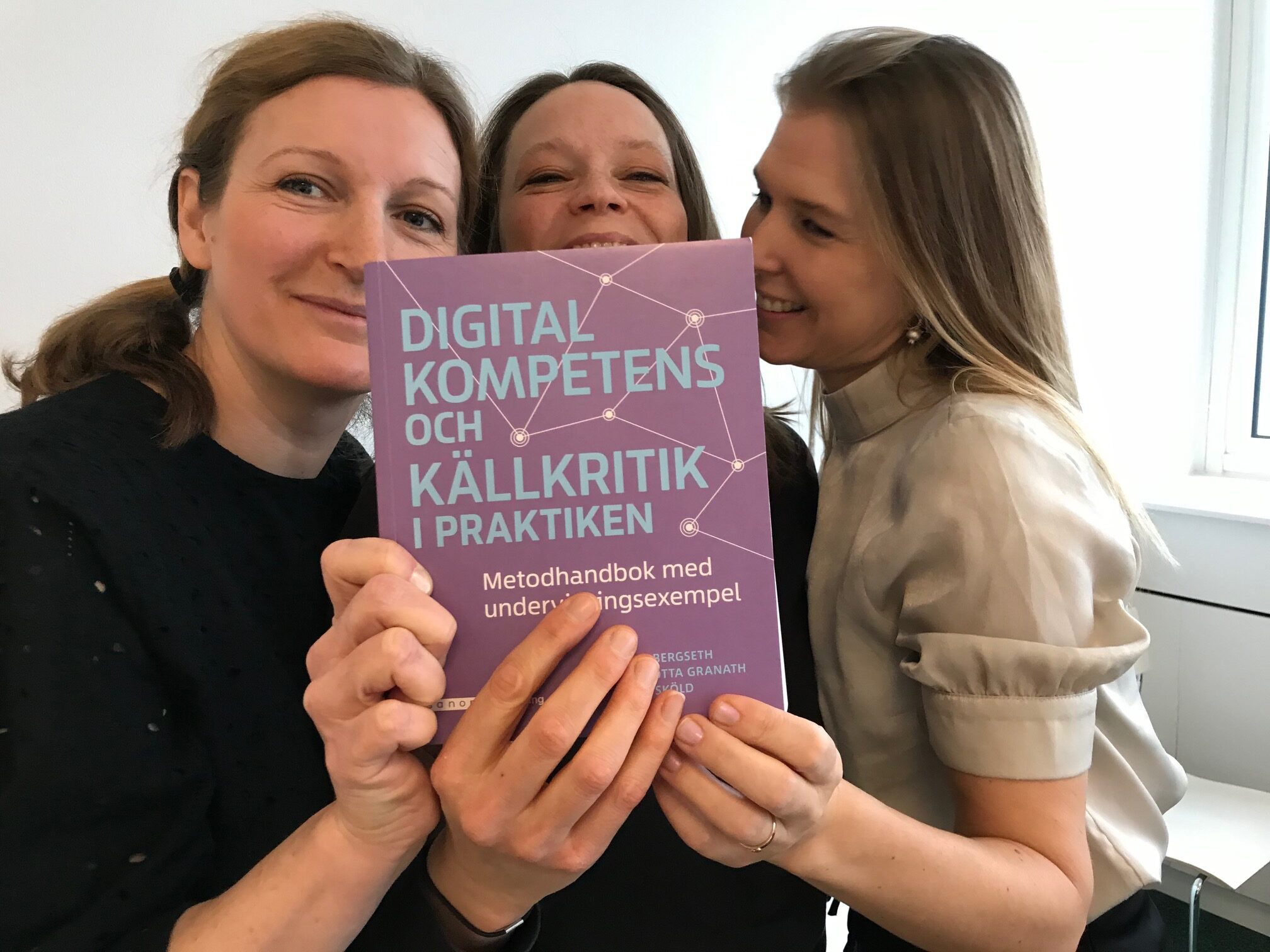 Lotta Bergseth, Jenny Sköld and Charlotta Granath, author of the book Digital Competence and Source Criticism in Practice, published in 2020 by Sanoma Education. Photo: Cecilia Egerö