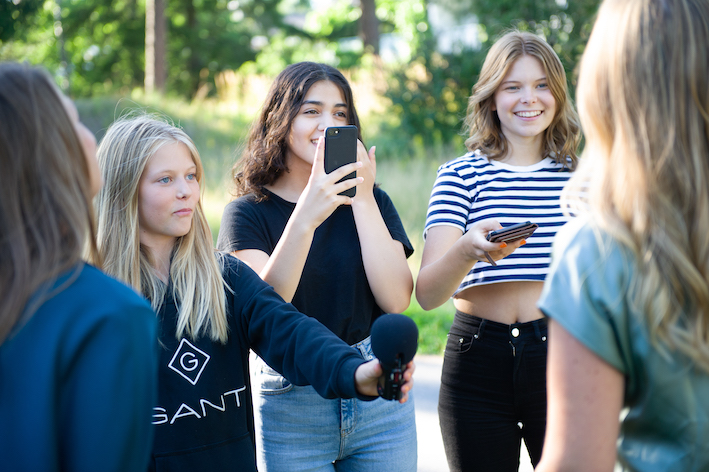 The Young Journalist Award competition is run by Mobile Stories, Mediekompass (formerly Tidningen i skolan) and Aftonbladet.

To raise young voices
Together with Mediekompass and Aftonbladet Mobile Stories run Unga Journalistpriset since 2019. The competition aims to train young people to take a larger space in the public debate and to deepen young people's critical thinking.
In december 2022, Felix Rapacioli, 15, and Tobias Broman, from Nya Elementar in Stockholm, won  SEK 10,000, the honor and a publication in Aftonbladet, with their contribution "We felt like we had all black people in the world on our shoulders" . 
– Each year we have received grants from different parts of the country on widely differing themes, such as space, environment, eating disorders, gender and health. Once again, we see how important it is that knowledge and insights do not stay within the school walls but get more people involved in society, says Jenny Sköld at Mobile Stories.