Mobile Stories
Join the Young Voices for Tolerance campaign, where young people throughout Sweden spread knowledge about the Holocaust, anti-Semitism and other forms of intolerance. All students who use mobile stories publishing tools can make a difference!
Peter Kadar's poem. Peter Kadar (1935–2020) was a lecturer at the Holocaust Storytellers' Group EDUT-Testimonials until 2020. Photo: Jenny Ingemarsson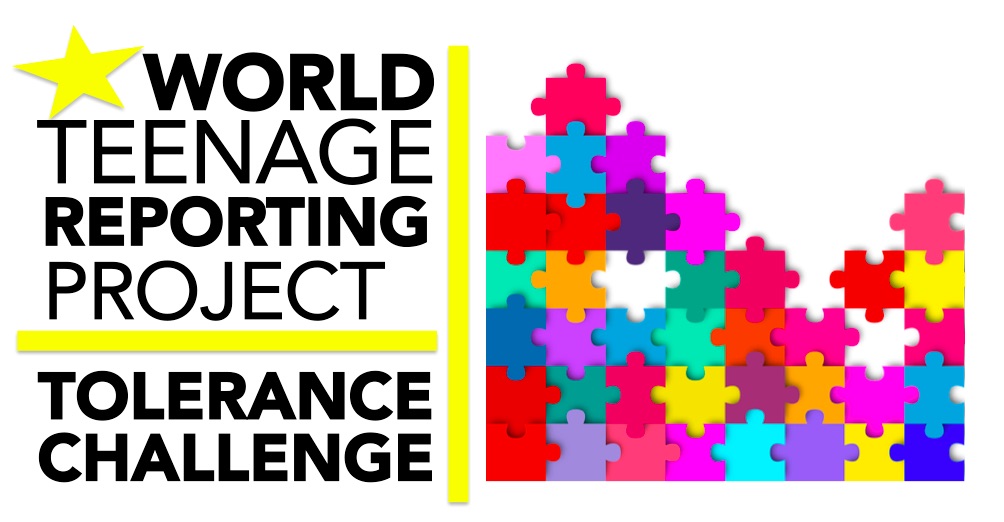 WORLD TEENAGE REPORTING PROJECT
Do you want to see your stories on a global platform, side by side with other young reporters from leading newsrooms all around the world? Do you know a young person who has done something extraordinary to make your school, your neighborhood, your town, the world or the internet a more tolerant place? 
Then you can submit an interview with this Tolerance Champion for consideration by The World Teenage Reporting Project!
[dsm_typing_effect typing_effect="Young Voices for Tolerance – lesson plans" typing_loop="off" typing_speed="51ms" typing_cursor_color="#ffffff" _builder_version="3.18.7″ header_font="|800|||||||" header_text_color="#e09900″][/dsm_typing_effect]
Former Prime Minister Göran Persson's greeting to students in the school campaign:
"If you are a student and use the internet and know how to reach out, you can do a lot."
Feel free to show the video to your students.
For teachers, principals or school librarians
In the late 1990s, then Prime Minister Goran Persson initiated Living History. The education initiative was a reaction to the racist and far-right movement that characterized much of the attitudes at the time. The aim was to gather knowledge and bring history to life – to prevent the horrors of the Holocaust from World War II from repeating themselves. Twenty-one years ago, the first international remembrance conference was held in Sweden. This was the start of the International Holocaust Remembrance Alliance (IHRA).
We are now seeing the return of some of these dark forces. In many countries, freedom of expression and the press are restricted. People are threatened and murd ered because of their political beliefs, ethnic background, sexual orientation or gender identity. The last living generation with memories of the Holocaust will not be with us for too much longer.
It is also a completely different time we live in, with new opportunities and challenges. The Internet offers enormous potential in terms of everyone's right to express themselves and make a difference, but there are also forces here that lead us down the wrong path. In many ways, this is a crucial time.
In October, a new remembrance conference will be held, hosted by Prime Minister Stefan Löfven, where cabinet ministers, heads of government, researchers and civil society from 50 countries have been invited to discuss how we keep our memory alive and prevent history from repeating itself.
Autumn 2021 will also be the start of Mobile Stories' Young Voices for Tolerance campaign. Through the lesson plans above, we want to inspire and support your students to tell, spread knowledge and make a difference. Here you as a teacher get support in everything from production to publishing. The classes are based on relevant research and current reports.  Some of the classes are about what has happened in history, others about young people providing adults with the knowledge of what meets young people today – not the least online.