a production and publishing tool for schools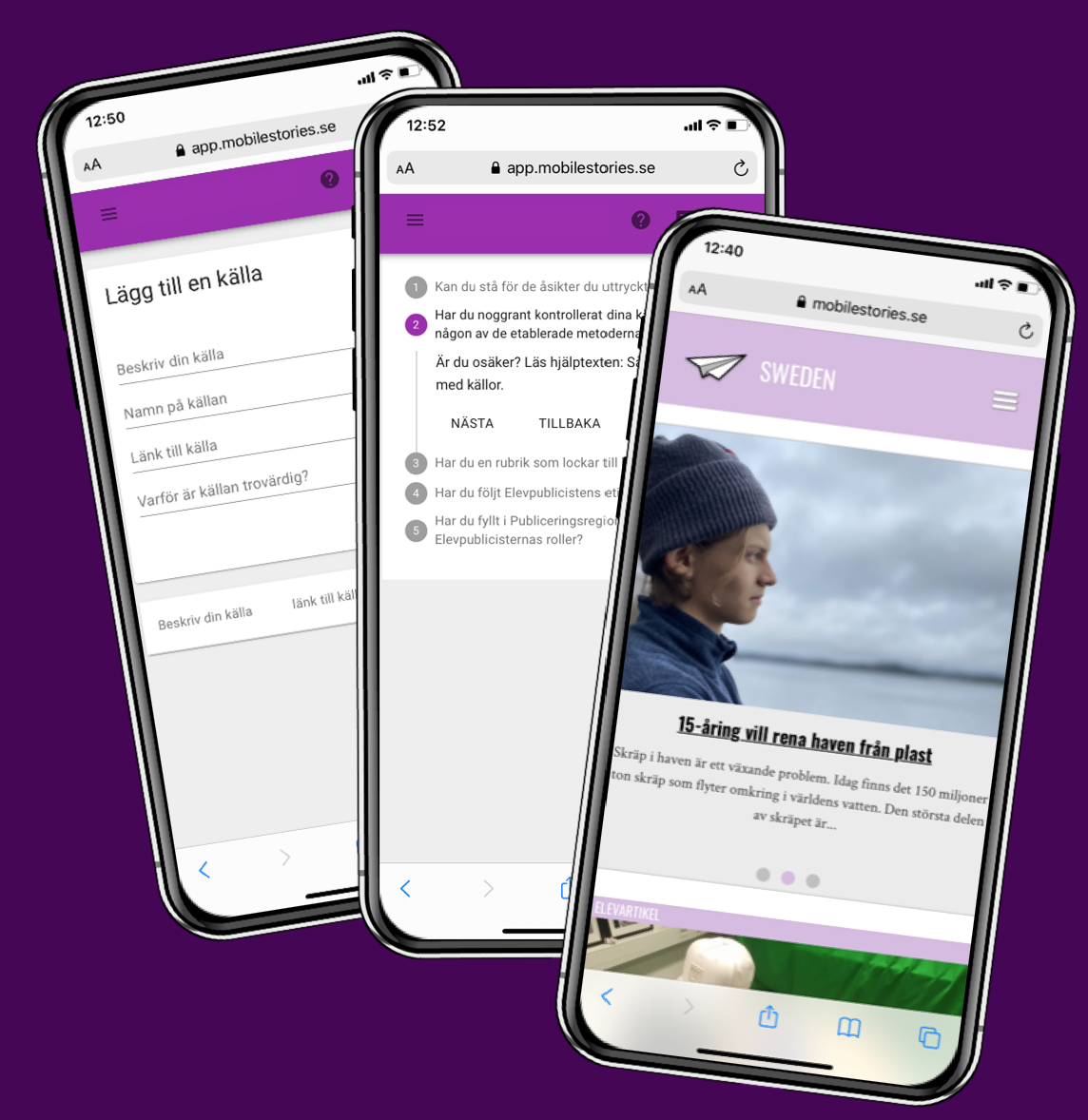 Digital literacy, critical thinking and information evaluation
Mobile Stories offers a production and publishing tool that educates young people in media and information literacy while producing different types of articles. By becoming producers themselves, users deepen their subject knowledge, sharpen their communication skills and their ability to evaluate, discuss and peer review sources. They also get the knowledge – in the form of short help texts (support from experts), tips and check questions – at the point in the process where they need it to move forward. Students have the opportunity to publish their articles on an open platform and reach out with well-produced and source-reviewed material and together with other young people build a credible channel for young voices, https://mobilestories.se. Through our method, teachers are also trained in meeting the new writings in the curriculum in terms of media and information literacy. The tool can be used on all devices.
Tips from professional journalists
Some of Sweden's leading journalists and experts in media and information literacy give their best tips directly to young people in the tool. Through film clips or help texts, the students have the opportunity to immerse themselves in various types of article or develop in photography, film, sound or headline creation. With our supportive material we want to develop the students' communication skills, as well as providing knowledge about regulation that is applicable online. Providing support from professional reporters creates an understanding of methods and principals used in newsrooms. Long-term this can build greater trust in the media, society and education for young people.