Mobile Stories AB is founded by Lotta Bergseth and Jenny Sköld. We are journalists with extensive experience from different newsrooms in Sweden. In recent years, the digitalization has completely redrawn the way we communicate and consume information. A dominant trend is that we have gone from being consumers of information to a media landscape where everyone creates and shares information in a public arena, the internet. That means everyone needs some of the knowledge and skills that traditionally has been the journalists' expert area.
Through our tool, we want to share this knowledge and these skills with youths of today. We want to encourage young people to create verified and well-researched material that depicts their reality, dreams and ideas, simply because society needs their voices, perspectives and priorities.
We also want to support schools and teachers in working more actively with media and information literacy and making education more relevant and engaging for the students. Through the non-profit association Voice4you, we work to reach out to new student groups in different parts of Sweden. For this purpose, the association Voice4you is the first Swedish initiative to receive funding from Google's global charity branch Google.org.
The founders of Mobile Stories were also elected to the Reach for Changes Incubator for organizations that improve life for children and young people. Jenny Sköld and Lotta Bergseth are, together with the teacher and teacher educator Charlotta Granath, co-authors of the book Digital competence and information evaluation in practice, published by Sanoma Education 2020. Welcome to contact us: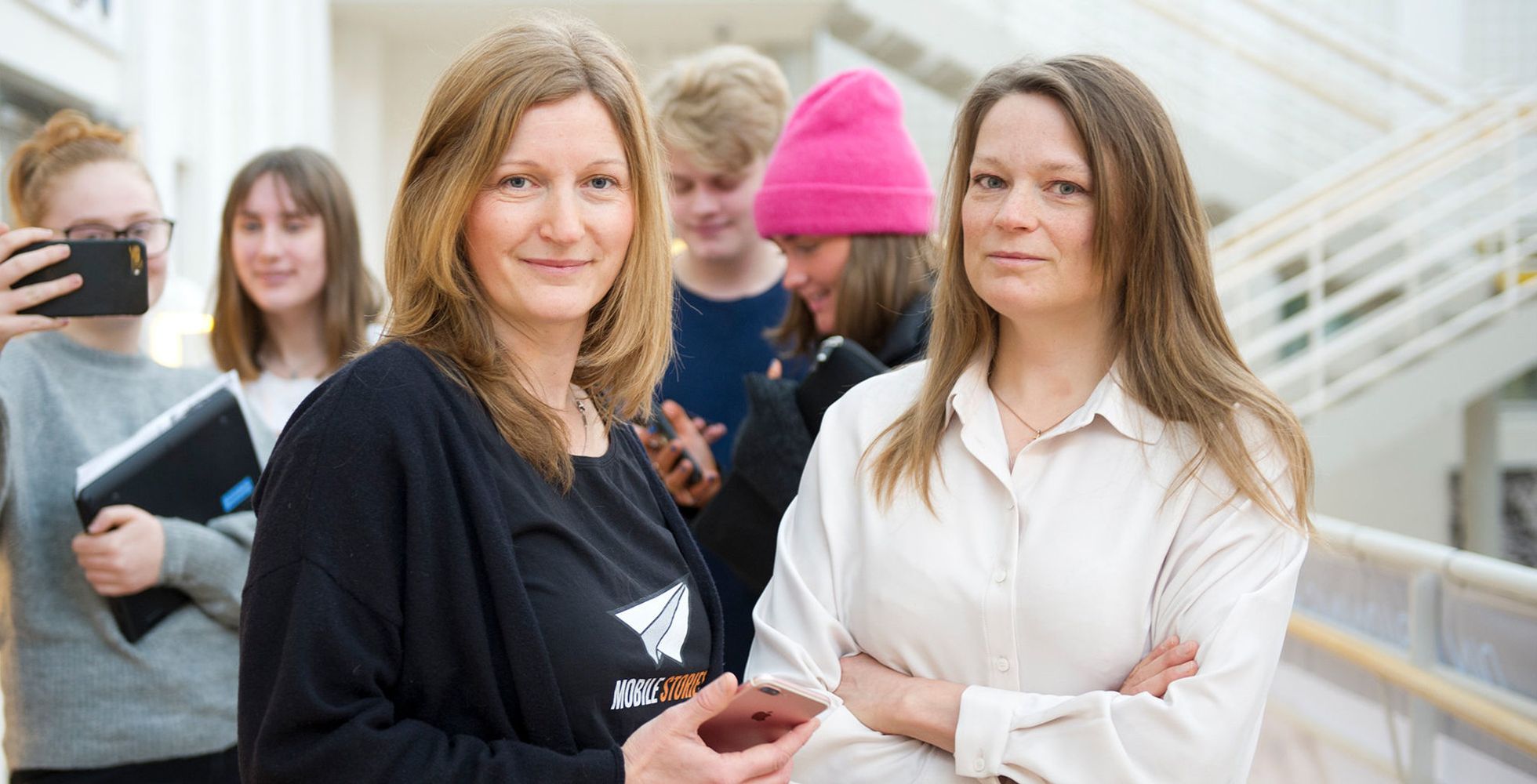 Lotta Bergseth and Jenny Sköld founded Mobile Stories in 2015.